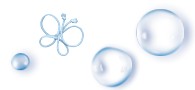 This adventure began when I was looking for a friend for my adored Desy, a Siamese Thai, I started looking for a Birman, obviously enchanted by its charm. And so I contacted Brengel's Cattery after being charmed and delighted by the legendary Enea, by the beautiful and historic Brengel and the incredible Vicky and and from this meeting with Dr. Raffaela Bocus, my current friend that his story begins.
I was looking for a babycat but I was overwhelmed by emotions when Raffaella told me the story of Decybelle, a young blue point Birman lady, one year old, abandoned, or rather returned as she wasn't no longer welcome after the birth of a child by people who adopted her.

I realized immediately that I wanted to restore the happiness that she had lost, so I took her home with me.
For a long time Decybelle remained suspicious but with great personal satisfaction I managed to integrate her well even thanks to the wonderful character of my Siamese Thai and regain her confidence restoring her peace and joy to live , even if only for another 2 years because, unfortunately, she left me early on January 16th 2004 giving birth to two beautiful kittens that I raised with sacrifice. but I did it with much affection because they were the legacy of my unfortunate Decybelle.

Her first litter of five beautiful babies, made me fall in love so I decided to keep two kittens with me: the beautiful Sheyla, blue point and his brother Merlino blue tabby point . Merlino has been desexed.
Instead, I bought Crystal from Daniela Landini's Cattery , thinking to alleviate for Decybelle the sorrow of separation from the other kittens.


I want to tell, the rest of the story with my friend Raffaella , looking at my Gallery and ter shown in many photosthat you can see in these pages ...